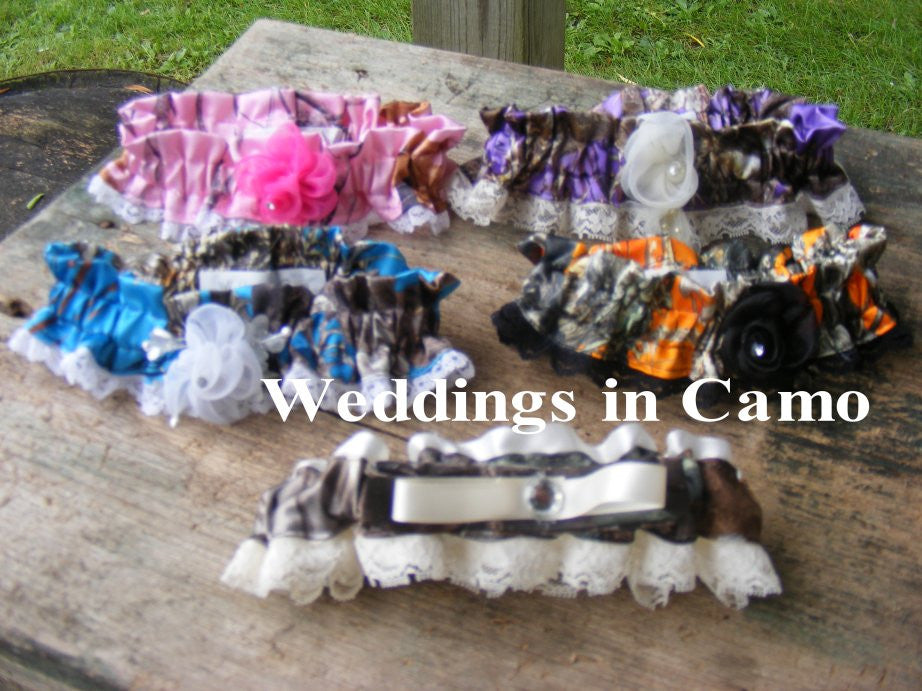 CAMO GARTERS In COLORS You choose color Camo Weddings
$13.50
WEDDINGS IN CAMO.com CAMO GARTERS shown with black, white and ivory lace and SIXTEEN color options. Custom colors are available
SIZING---fits thigh from 17 inches to 23 inches
IF YOU WANT BLACK LACE---Please add a note to the order

SHOWN as:
CHOICE A---Pink Snowfall with Pink flower
****MC2 Blaze with black lace and black flower

CHOICE B----MC2 Purple with ivory lace and ivory flower
******MC2 Blue with white lace with white flower and silver accents

CHOICE C---Real Tree Hardwoods with ivory lace and ribbon

Don't worry---NEED a different size? Contact us and we will custom make it to your measurements.

We use some of the finest fabrics and use special care in constructing your dress. Keep in mind,
bargain dresses are just that, bargain fabrics. Make your day special and wear only the best.

Other color options available upon request
Dry Clean only
Made in the U.S.A.