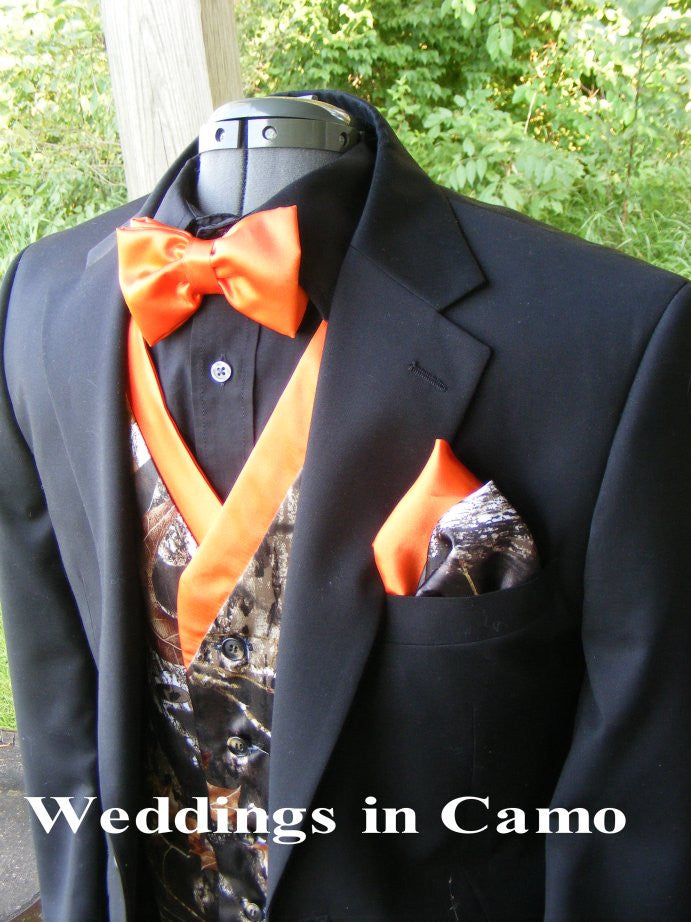 POCKET SQUARES Camo Colors FREE with tie purchase
$7.50
Matching pocket squares for your suit or tux jacket. Add more color and layer using two colors as pictured. Purchase either bow ties or long ties and receive one pocket square FREE.

SATIN color options---are listed first. Add more color to your jacket by using two pocket squares (as pictured)
HABUTAI--is a soft silk fabric. There are several camo color options in silk.

Do you need help in coordinating your wedding? We would love to help you. Let us know the colors of your wedding and what the men will be wearing. We can give you ideas how to complete your wedding party.

PURCHASE A TIE from us and receive one pocket square FREE---additional pocket squares will be $7.50.

ASK ABOUT GROUP PRICING FOR BRIDAL PARTIES!

Other colors available upon request
Satin Fabric or Habutai (silk) fabric
Dry Clean Only
Made in U.S.A.