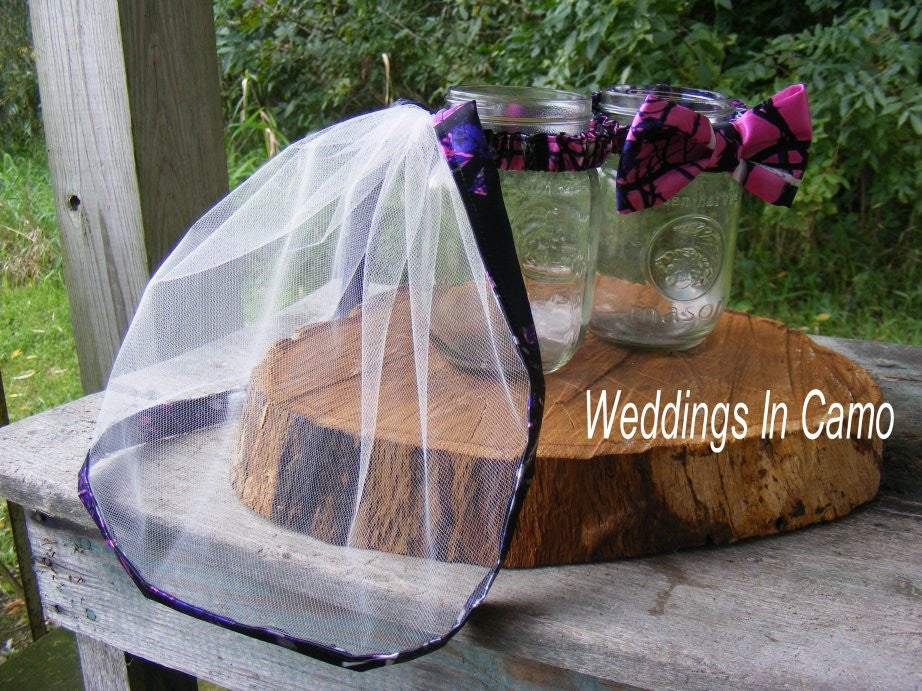 CAMO DECORATIONS for your reception+Mr and Mrs mason jars
$19.50
WEDDINGS IN CAMO.com---Accent your bridal table, cake table or bridal shower with this cute bride and groom set. 
The BRIDE's jar is a veil---available in 16 colors of camo and can be a single layer of veiling or two layers of veiling. 
The GROOM's jar is a bow tie. 
Both items are elastic to stretch over your choice of mason jar---pint or quart (regular mouth)
JARS ARE NOT INCLUDED  You will receive one veil and one bow tie in your
color choice.
****************************************
You can add short candles to  your jars, small flowers or beads.  Another
option is to make them a money jar.  Have your guests put tips in the jar
and see who collects the most money---the bride or the groom!
**************************************
MADE IN USA