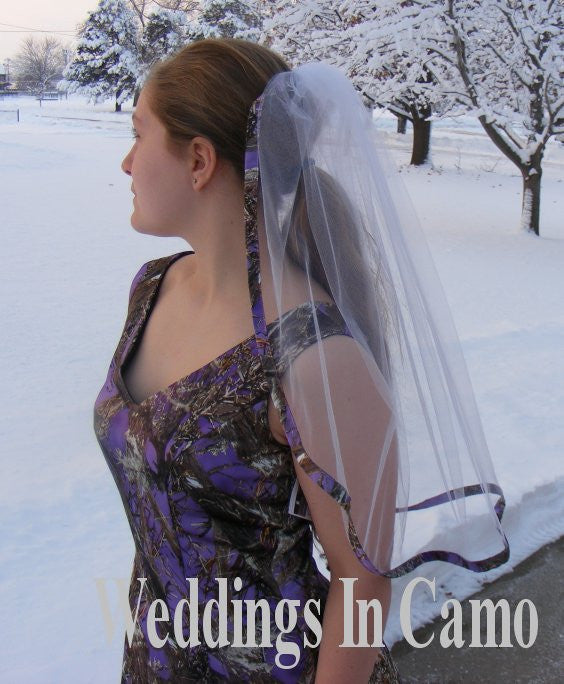 CAMO VEIL+ SINGLE Layer+Satin Ribbon Trimmed Veil
$49.99
WEDDINGS IN CAMO.com CAMO veil has one layer of illusion and is trimmed with  Satin camouflage trim. Choose your length of tulle, the color of tulle and the CAMO trim color.  If you do not see the color
you want, please contact our design team.

Available tulle colors are white, diamond white, and ivory.

SHOWN as white tulle with MC2 PURPLE Camo
on our Single Layer veil. 
Our veils are available with two layers of tulle
(like the picture of our white tulle with
Mossy Oak New Break Up trim.)

Veil Lengths: Shoulder 20", Elbow 25",
Waist 30", Fingertip 36"

BRIDAL SEASON--Delivery could be from 2-3 weeks depending on volume of orders.

Other colors available upon request
Attached Comb
Dry clean only
Made in the U.S.A.