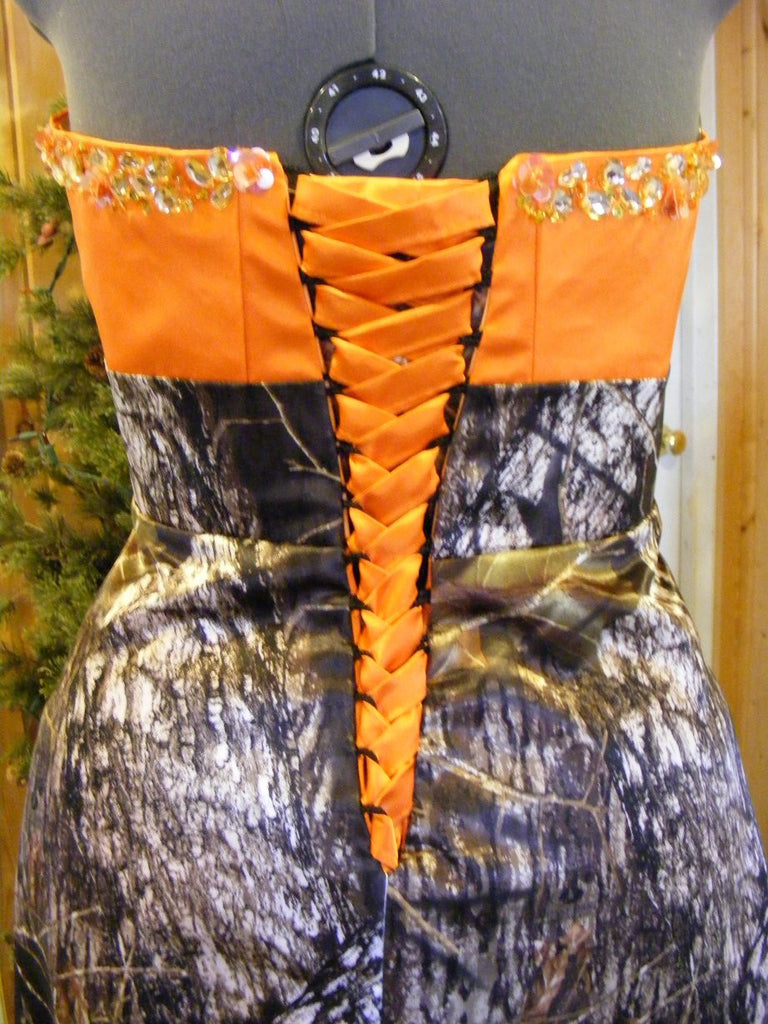 CORSET TIES in CAMO colors to add to your Traditional wedding dress
$24.00
CORSET ties in any CAMO color or solid satin color. Make a dramatic change to your traditional wedding dress by adding color. If you do not see the color you are
looking for, please contact our design team. We have over 60 colors
available and would be happy to help.

CORSET TIES measure 108 inches in length and will fit with any
dress that currently has a corset tie.
IF YOU WANT THE LONGER TIES----to drape down the back of your
dress (see the photo of the black sequin formal) PLEASE ADD A NOTE
on your order to request 144 inches.  It is the same price, but we need to know.

MADE IN USA